1001Smiles.com: How a little boy who lost his own life ended up giving life-changing surgery to 1,000 suffering children...
Sean's 1001 Smiles Project: "Extra" India Trip Pics
Varanasi Pictures

Varanasi, holy city of India, was the place of Sean's "1001 Smiles" Surgery Project.

Varanasi was breathtaking in its spirituality; you could feel it everywhere. Below are pics of Varanasi Streets (incredibly alive), River Ganges (nighttime religious fire festival) and Sarnath (the place of Buddha's first sermon).

Our time here has permanently affected us. We deeply wish to return someday.

Taking us around Varanasi was Smile Train Project Manager Mamtaa, a deeply spiritual and incredibly kind lady who relishes her life of helping children through Smile Train. Sitting with Mamtaa on our River Ganges boat was Pankaj, a wonderful young man who travels to villages looking for children who need cleft surgery, and who actually starred in the 2009 Academy-award-winning documentary short, "Smile Pinki"!
Welcoming us as overnight guests in his own home was Smile Train's Varanasi reconstructive plastic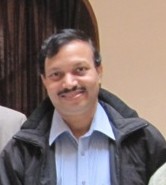 surgeon Dr. Subodh Singh and his warm, very kind family. Mrs. Singh is an amazing cook, and Sara was especially thrilled to meet their friendly (and huge) St. Bernard!
Dr. Singh is regarded as a leading surgeon worldwide and has performed thousands of cleft operations for Smile Train in Varanasi. It is obvious he feels deep affection for EACH child he helps; you could see him glowing as described his experiences.
We know we have definitely left Sean's legacy in the perfect hands.
To Enter Delhi, Agra or Varanasi pages go back to "Extra India Pics" on toolbar